Mountain Run Magpie
x
Deep Run BallyHoo
Litter Due May 23
Magpie is a five year old lab who is eager to please and very affectionate. She is a great combination of her breeding, good looking and an enthusiastic retriever. This will be Magpie's second litter and there will be both black and yellow pups.
Billy is a Grand Champion (show) Labrador . He is very handsome and affectionate. He loves to retrieve, and loves the water.
Pedigrees and health clearances available on request.
Email for information about the litter: labradors@janekelso.com
Mountain Run Magpie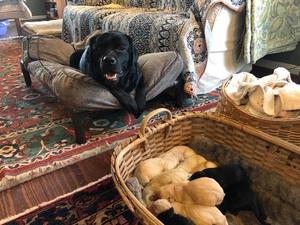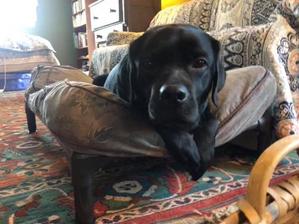 Deep Run BallyHoo